so∙na∙ta noun \sә-'nä-tә\
The Sonata [Sonography-Guided Transcervical Fibroid Ablation] System provides radiofrequency (RF) ablation of uterine fibroids using a transcervical approach without incisions. The Sonata System has CE Mark and is approved for sale in the European Union.
The RFA Handpiece attaches to and works with an intrauterine ultrasound (IUUS) probe that provides real-time sonography from within the uterus.
The system includes software to guide the treatment planning, targeting, and ablation of fibroids. Radiofrequency energy is applied within a targeted fibroid which may result in fibroid volume reduction and relief of symptoms.
The Sonata System is comprised of capital medical equipment, software, and various disposable and reusable instruments.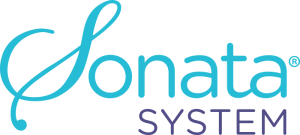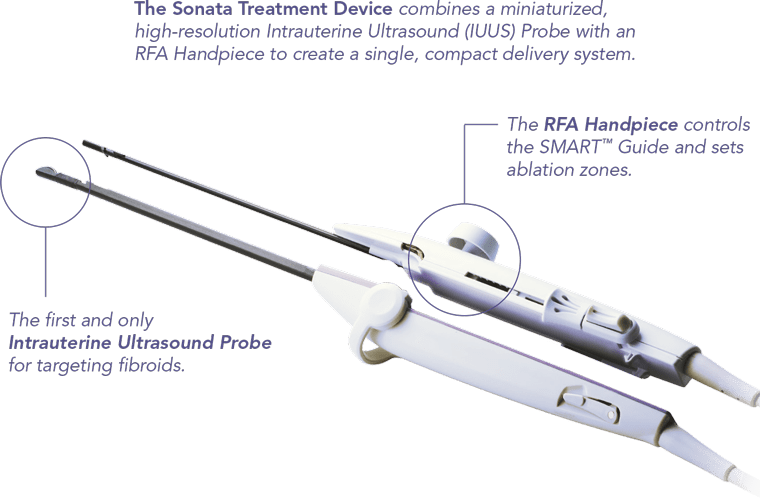 SMART Guide
S
etting Margins of Ablation in Real Time
The SMART™ Guide displays a real-time graphic overlay on the live ultrasound image for targeting and deployment of radiofrequency ablation.
The graphic overlay is controlled by the operator using the RFA handpiece to determine:
Size and location of ablation
Mechanical stops for Introducer and Needle Electrode advancement
Duration of radiofrequency energy delivery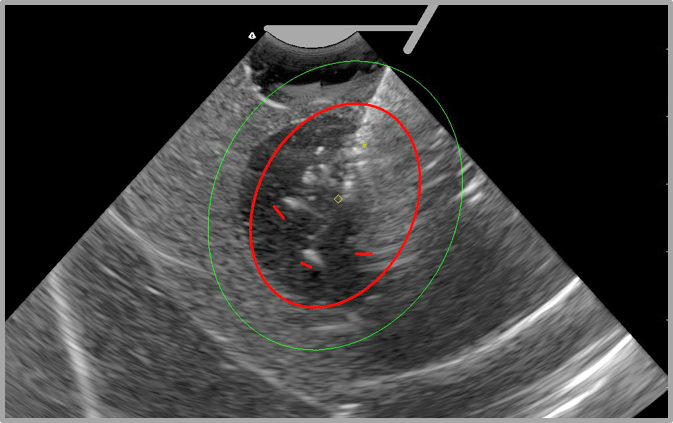 The Ablation Zone (inner red ellipse) – a two-dimensional representation of the average region of tissue ablation for the selected ablation size.
Thermal Safety Border (outer green ellipse) – the distance at which tissue is safe from the potential of thermal damage.