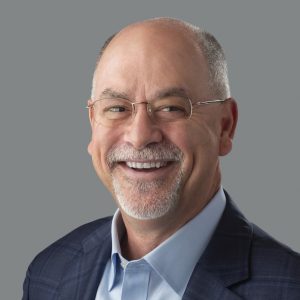 Skip Baldino
President and CEO
Skip Baldino joined Gynesonics as President and Chief Executive Officer in March of 2023. He has over 35 years of healthcare experience in both private start-ups and large public companies.
Prior to his current role at Gynesonics, he served eight years as President and CEO of EndoGastric Solutions (EGS) Inc., where he helped transform EGS into a leader in the endoluminal treatment of Gastroesophageal reflux disease (GERD).
Prior to EGS, he served four years as President, Americas for Given Imaging - a world leader in GI medical devices, offering healthcare providers a range of innovative options for visualizing, diagnosing and monitoring the digestive system. Covidien completed its acquisition of Given Imaging in February 2014 in an $860 million deal (Medtronic subsequently acquired Covidien).
Prior to Given Imaging, he enjoyed a distinguished 26-year career at Abbott Laboratories —a worldwide diversified health care company. While there, Skip established an outstanding track record of consistent and high-performing financial and organizational success. His experience encompasses various key customer segments, as well as a wide range of product portfolios, product life-cycles, new product launches, and integrations. As a divisional Vice President, he held key commercial leadership roles in: Diabetes Care, Diagnostics, Medical Products (Corporate), Hospital Products (now known as Hospira), Health Systems, and Specialty Products.
Skip was also the Chairman of the Board of ACell, a regenerative medicine company that was focused on the development, manufacturing, and commercialization of medical devices for wound management and surgical soft tissue repair. He served on ACell's board from 2015 until their January 2021 sale to Integra Health Sciences valued up to $400 million, including a $300 million upfront payment.
Skip graduated with a B.S. degree in Marketing from Philadelphia University.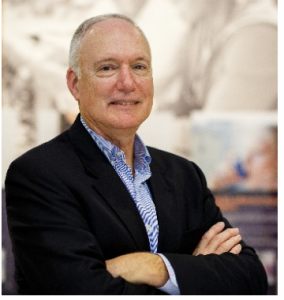 Robert Brown, CPA
Chief Financial Officer
Robert Brown's industry background includes healthcare, medical devices, technology, aerospace, and defense. He is widely regarded as a top-performing entrepreneurial CFO, team leader, and respected member of the executive leadership team for startup ventures to established Fortune 500 publicly traded companies.
A committed financial leader, Robert has served in finance roles for the past 35 years and includes significant experience successfully scaling business in the medical device sector. Robert previously served as President & CEO for Ximedica, LLC. Prior to Ximedica, Robert was the CFO of NxStage Medical, Inc. where he was an integral member of the executive team contributing to the high growth revenue ramp of the organization. In addition, his past experience included more than 10 years at Boston Scientific Corporation holding leadership roles in finance supporting strategic initiatives. He also worked at United Technologies Corporation with responsibility for worldwide financial reporting, and at Deloitte and Touche in their audit and management consulting businesses.
Robert holds a MBA in Finance and International Business from the University of Michigan and a Bachelor of Business Administration in Accounting from the University of Toledo.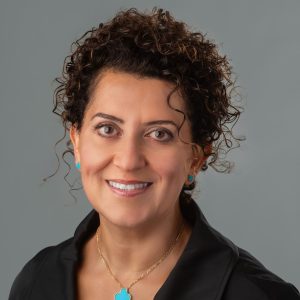 Taraneh G. Farazi, Ph.D.
Senior Vice President R&D, Global Clinical Strategy and Scientific Innovations
Taraneh Farazi has over 21 years of research and clinical experience in the medical device industry. Prior to joining Gynesonics, she was the Program Director, Clinical Affairs at St. Jude Medical where she led preclinical research, clinical feasibility IDEs, pivotal IDEs, and post-market studies of a range of innovative technology solutions. Responsible for Cardiac Resynchronization Therapy clinical programs globally, she developed strategic clinical plans and interacted with FDA, TUV and other regulatory agencies to achieve regulatory and market access objectives with clinical trials. Taraneh has collaborated with physician experts worldwide to design and conduct clinical studies that address unmet clinical needs, resulting in several dozen published scientific journal articles and accepted conference abstracts. She has successfully led clinical premarket applications through the preparation, submission, and FDA review and approval. She also holds 103 issued patents and 68 pending patent applications with the USPTO in the field of medical device therapy solutions.
Taraneh graduated magna cum laude from the California Polytechnic State University (Cal Poly), San Luis Obispo, with a B.S. degree in computer engineering. She also received a M.S. with distinction in Electronic Engineering from Cal Poly, and a M.S. and Ph.D. in Biomedical Engineering from the University of Southern California.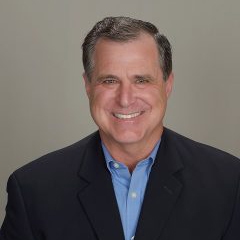 James Sparks
Senior Vice President, Global Operations
James Sparks has more than 26 years of experience in the medical device industry focused on manufacturing and engineering management. Most recently, from September 2013 to March 2016, he served as Vice President of Manufacturing and Engineering at Tridien Medical, a manufacturer of patient positioning devices and support surfaces to assist caregivers in preventing and treating pressure ulcers. James' responsibilities at Tridien included managing three domestic manufacturing facilities with more than 300 employees. Prior to that, he performed senior manufacturing/operations leadership roles with Class III implantable heart valves/transcatheter delivery systems (Medtronic), Class II therapeutic laser systems (BIOLASE), Class II/III cardiology and electrophysiology products (J&J/Biosense Webster). He began his career with Baxter/Edwards Life Sciences as a manufacturing/packaging engineer.
James has a B.S. in Engineering Technology from West Coast University and an MBA in Technology Management from the University of Phoenix. He completed six sigma training and implementation with Johnson & Johnson and served for four years in the U.S. Air Force as a Metrologist.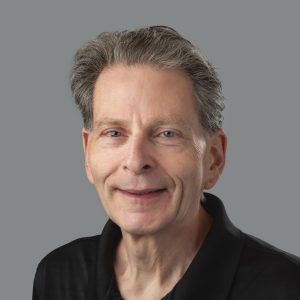 David Toub, MD, MBA, FACOG
Senior Vice President, Medical Affairs
Dr. David Toub received A.B. and M.D. degrees from the University of Chicago, and earned an MBA with a concentration in management information systems from Drexel University. David is a Fellow of the American College of Obstetricians and Gynecologists and a Diplomate of the American Board of Obstetrics and Gynecology. After postgraduate medical training in obstetrics and gynecology at Brigham and Women's Hospital, Massachusetts General Hospital and Albert Einstein Medical Center, David completed a fellowship in pelvic surgery (advanced laparoscopy, hysteroscopy and gyn oncology) at Graduate Hospital under Harry Reich, Francis Hutchens, Jr. and Michael Campion. He also served as an attending physician at Pennsylvania Hospital, where he held faculty appointments at both Thomas Jefferson University and the University of Pennsylvania. David currently holds an adjunct faculty position at Albert Einstein Medical Center in Philadelphia.
A laparoscopic surgeon with a special interest in providing alternatives to hysterectomy, Dr. Toub has been a faculty member at several conferences organized by the American Association of Gynecologic Laparoscopists (AAGL). He has also presented at annual meetings of the AAGL and the European Society for Gynaecological Endoscopy and was a Keynote Speaker at a course on hysteroscopy at the Royal College of Obstetricians and Gynaecologists. David serves as an expert reviewer for the journal Obstetrics and Gynecology and is a current reviewer and a former member of the Editorial Advisory Board of The Journal of Minimally Invasive Gynecology. Prior to joining Gynesonics, David served as Chief Medical Officer at MedCases and VP, Medical Director at SciFluent, where he combined his clinical and information technology backgrounds to develop innovative continuing medical education programs for the web.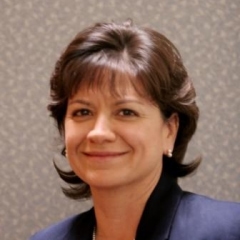 Diane King, RAC
Vice President, Global Regulatory Affairs and Healthcare Compliance
Diane King has served in senior management of medical device regulatory affairs for more than 25 years. Previously, she was the Vice President of Regulatory Affairs with Alara, Inc. in Fremont, CA. Before joining Gynesonics, her experience covered FDA collaboration, pre-market submissions, clinical studies, compliance planning, and European regulatory requirements in the fields of digital imaging, bone densitometry, and light-based cosmetic therapy. She also has more than twenty years of experience in the development and management of quality systems in FDA regulated industries.
Diane is Regulatory Affairs Certified by the Regulatory Affairs Professional Society. She received her B.S. in Chemical Engineering with distinction from the University of Rochester.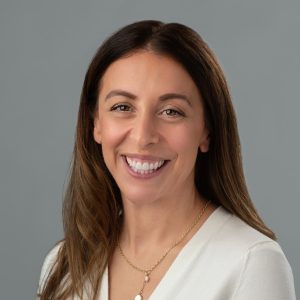 Kelly Petrucci
Vice President, Global Strategy and Market Access
Kelly Petrucci has over 20 years of experience in the healthcare industry with a multi-specialty background in both pharmaceutical and medical devices. Before joining Gynesonics, Kelly was Director of Payor Relations and Value Based Offers with Boston Scientific. Prior to that, she served as Global Director, Health Care Economics, Strategy & Policy for AngioDynamics. Kelly has held other leadership positions in Managed Accounts and Sales for strategic organizations including AstraZeneca, Dexcom, and GlaxoSmithKline.
Kelly earned a B.S. in Business Marketing Management from Siena College with a minor in Business Health Care Administration.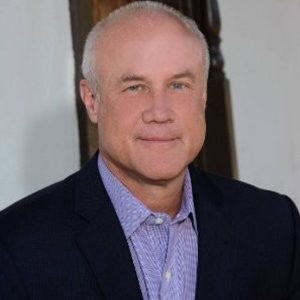 Richard Lanigan
Vice President, European Sales and Marketing
Rich Lanigan has over 25 years of medical device experience, including executive commercial roles and general management responsibility. Prior to joining Gynesonics in 2013, he served as a global commercial operations strategic consultant at IDEV Technologies, a private company focused on the peripheral vascular market, which was acquired by Abbott Vascular in 2013. During 2011-2012, he was General Manager of Orthopedic & Woundcare division of Synovis Life Technologies. The company, which developed chemically crosslinked tissue products used in a range of surgical applications, was acquired by Baxter International in 2012. From 2001 through the beginning of 2011 he served in positions of increasing commercial responsibility, and as a corporate officer and President at Cardiogenesis Corporation. The company was acquired by Cryolife Corporation in 2011.
Rich earned a B.A. (Finance) from the University of Notre Dame and a M.S. in Systems Management from the University of Southern California.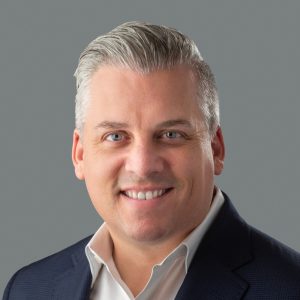 Nelson Whistance
Vice President, U.S. Sales
Nelson Whistance has spent the majority of his medical sales career in women's healthcare with a focus on minimally invasive gynecologic surgery. He brings over a decade of experience in market development and sales management in the United States and Canada. Before joining Gynesonics, Nelson was the Vice President of Sales and Marketing at Prytime Medical Devices. Prior to that, he served as a Regional Manager in the Surgical Division at Hologic for Gynecology. Nelson has held various sales and leadership roles for American Medical Systems, Servier Canada Pharmaceuticals, and Sysco Edmonton.
Nelson received a B.S. in Education from the University of Alberta.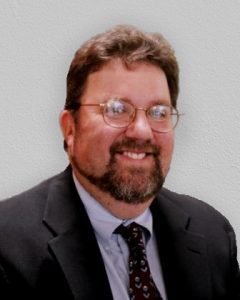 Jordan Bajor
Director of operations/site lead
Jordan Bajor has more than 34 years of manufacturing and operations experience in the regulated environment of both the DOD and medical industry with more than 30 years exclusively working with Medical Systems and Devices including many successful product launches, fundraisings, and mergers. Expertise includes all aspects of corporate definition, Strategic Planning and leadership as it applies to medical capital equipment as well as disposable medical devices design, development, manufacturing and deployment. Jordan is a multiple patent holder on many medical device technologies. Previous positions include: President and COO of Polymorfix, General Manager of ev3 Sunnyvale, VP of Operations of Appriva Medical, Senior Director of Operations at LocalMed, Inc., Surgical Manufacturing Engineering Manager at Coherent Medical, Inc., and Member of Technical Staff (Physics) at Hughes Aircraft Company.

Jordan is a graduate of the University of California at Davis with a B.S. in Applied Physics.